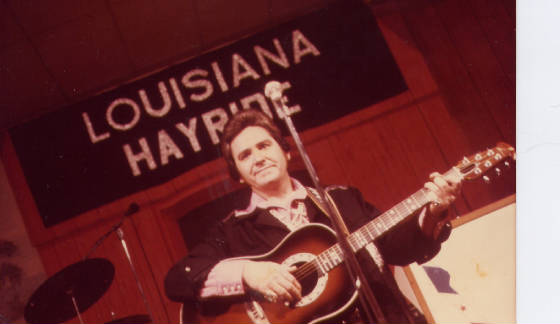 First Appearance on Louisiana Hayride, Folsom Prison Blues
Above Link My first appearance on the Louisiana Hayride
WELCOME
TO MY CLASSIC COUNTRY MUSIC

This Is A Link To A Video Of Me Singing "He Stopped Loving Her Today"
Branson Hayride. A Great Name For A Show, I Wonder Why Someone Hasn't Thought Of It Before Now, It Conjures Up Memories Of Days And Years Gone By..... Ronnie Page, Entertainment Editor Of The Branson Daily Newspaper & Former Member Of The OAkRidge Boys Quartet
The Branson Hayride is patterned after the Louisiana Hayride that for years was a hotbed of good country music. The Louisiana Hayride was a lot like the Grand Ole Opry in Nashville with artists like Hank Williams, Elvis Presley, Johnny Horton, "The Singing Sheriff" Faron Young, Webb Pierce, Kitty Wells, Jim Reeves, George Jones and many others, including Teddy Sadler, starred on their grand stage. Now, all these years later, Teddy Sadler is leading the charge to bring you that country sound you thought was long gone!

Billy
Mack Williams

( Real Branson Radio)
LINK To The Steel Guitar Forum, Gary Morse
Gary Morse


From:
Nashville,TN
Posted 29 May 2010

 
 

This is awesome hearing from so many of my friends on here again! Would have responded sooner but I'm out with B & D and we're hitting it hot and heavy. HOT would be the key word here today in Dallas as we're about to play the Starplex amphitheatre tonight. It's in the 90's and humid!


David Griffin wrote:

I've got a bandstand recording of you from the 70s w/ a guy named Teddy Sadler. Remember him? You were playing your tail off back then,too!

Gary Morse Wrote:

David......I'm amazed that you have a recording from the 70's when I was playing with Teddy Sadler in the honky tonks around the Detroit area! That's awesome! I actually get occasional emails from him. He lives in Arkansas now. Those joints were the perfect place to experiment with new ideas. That's one of the reasons I still play at the Honky tonks down on Broadway when I'm not touring. Not to mention how much fun it is!

Danny Hullihen


From:
Harrison, Michigan


David, I remember those days playing with Ted and Gary too! Back then, I was playing bass guitar with the group. It was called "Ted Sadler and The Rambling Kind." In fact, Gary and I worked together with Ted for quite a few years. Gary's brother, Dave, was the drummer in our band. Ted was a real blast to work with, and a great singer/entertainer! As I think way back to those times, Gary and I also worked with Ted when he was performing as Terry McKay. Man if the walls in those old honkey-tonks could talk, what a story they could tell.

Ted is a fabulous person to work with, and I'm very happy to see he's still out there performing.

I could probably write a book about Gary Morse! But let me just say this, Gary is indeed one of the greatest and dearest friends I've ever had in my life, and one of the most knowledgeable musicians in the industry. I am indeed very honored to know him.
_________________

Gary Morse


From:
Nashville,TN

 Danny....those were some amazingly good times playing with Teddy Sadler. Who would have thought back then that we'd still be in touch after all these years and that you'd have your own brand of strings? By the way, friendship aside, the JAGWIRE strings still rock my world! I've never been so happy with a brand of strings before now. Always consistent in both tuning and longevity.....



 
Teddy Sadler Performing In Branson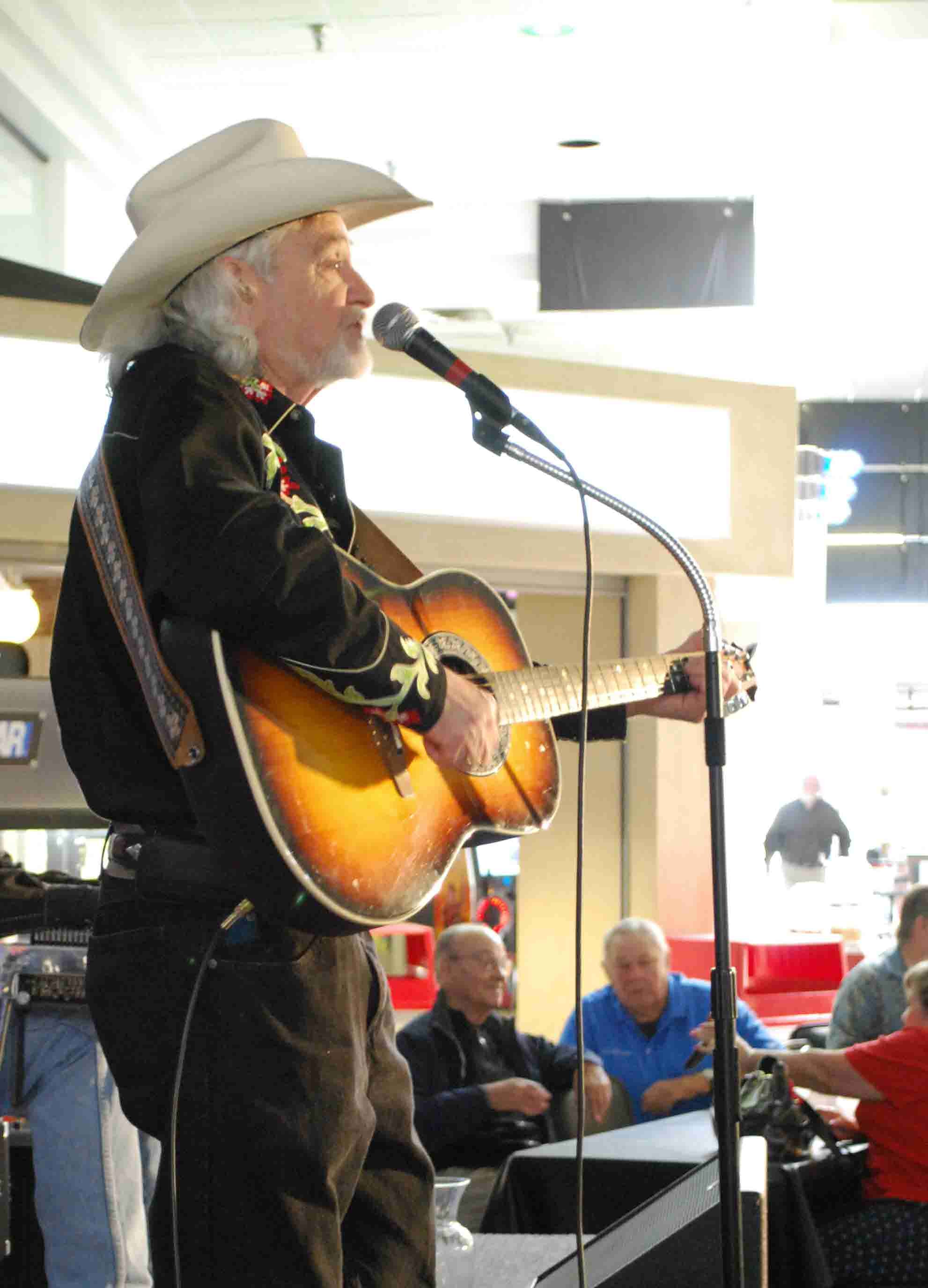 Branson Hayride's
Teddy Sadler Seen Here Performing In Branson Mo. Performs Classic Country Music Travels And Perform In Theaters, Atriums, And Other Venues,
Me in Jan. 2010
<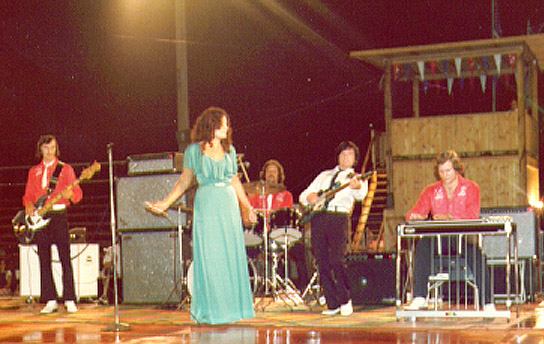 This Is My Band From The 1970's Danny Hullihen Bass, David Morse Drums, Gary Morse Pedal Steel, The Lady Is Jeanie Pruitt, And That's Me In The White Shirt.
Louisiana Hayride March 1976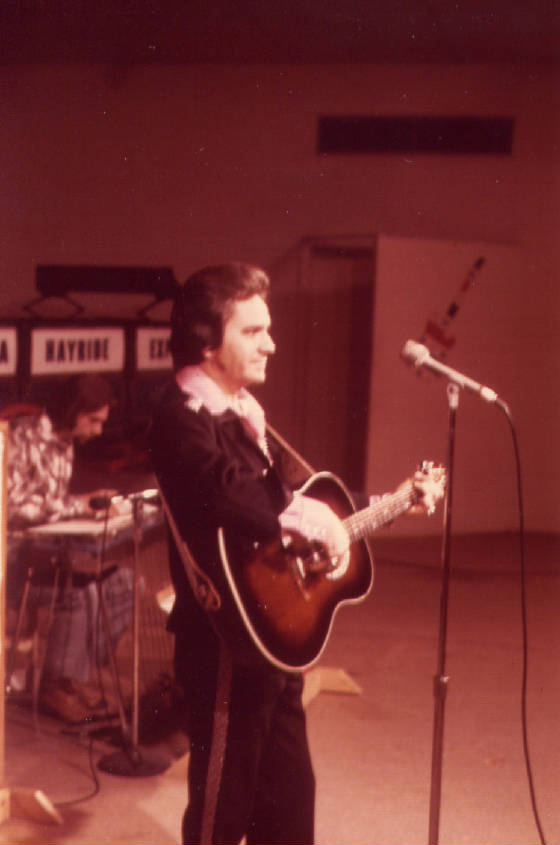 At The Louisiana Hayride 1976